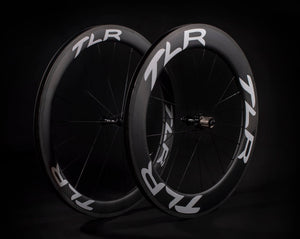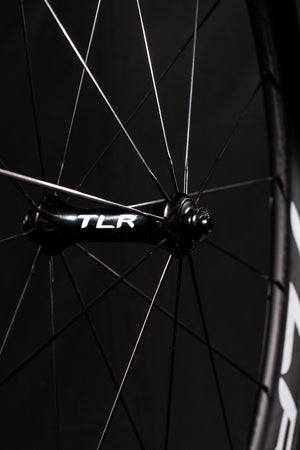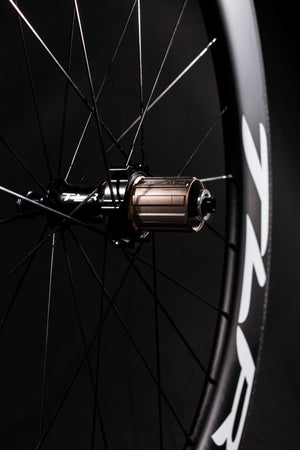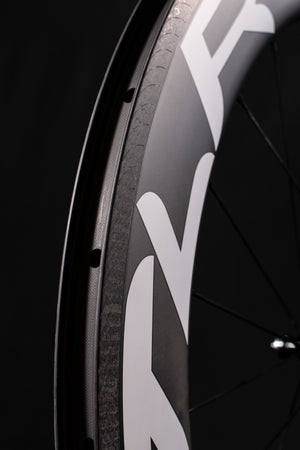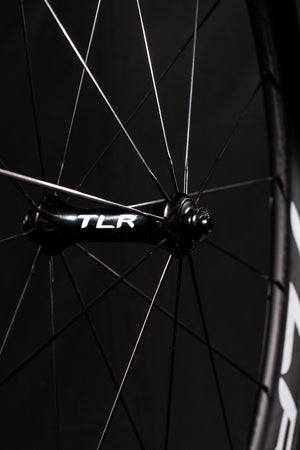 AERO 55 / 80 TT Combo
The TLR Aero 55/80 combo is a great choice for TT and triathlon riders who presently don't have the budget for an ELITE wheel set.

Rims are 26mm wide with 55mm deep front and 80mm rear giving high performance and minimal impact during windy conditions.

We have found for most riders that the 55mm wheel is the optimal choice for a front wheel and on the rear the 80mm dish provides great aerodynamic and centrifugal momentum advantage.
(Confident riders should consider using the ELITE R.70 front with the R.80 rear) 

AERO prices are reduced through the use of TLR branded Bitex hubs.  For an inexpensive hub the Bitex model is light, reliable and fast - so a good choice for a lower priced wheel.
AERO wheels come in either rim brake or disc brake configuration.
If you are using rim brakes, the high temperature brake track and high performance Swissstop brake pads stop you safely and don't damage your wheels.
AERO series carbon clincher race wheels are 26mm wide.
The 26mm wheel gives the option of fitting a 23mm, 25mm or 28mm tyre with each size having it's own advantages.

NOTE. Some older bike frames have problems fitting a 26mm wheel so please check your frame before proceeding to purchase. 
Description & Features
Rims:
700c 80mm rear, 55mm front - clincher. 26mm wide
Brake track:
High temperature brake surface. (no brake track for disc brakes)

Hubs:
DT Swiss 240s Stralghtpull
Cassette Body: 
Shimano 8.9.10. 11sp. / Campagnolo 9.10.11sp.
Spokes:
Sapim CX-ray, black.
Nipples:
Sapim Sils (black)
Lace:
Standard, radial front, radial rear non-drive side.2X drive side.
Weight:
950g rear, 675g front. Total = 1625g/set +/-20g,
Additional parts:
1 set of Titanium skewers, (Rim brake model)
2 pairs of high performance Swissstop brake pads. (Rim brake model)
Tubeless tyre plugs
Rim tape
Note:
All prices are in Australian dollars.
Shipping costs are displayed during checkout with a guide located in the Shipping & Returns link at the bottom of the page.